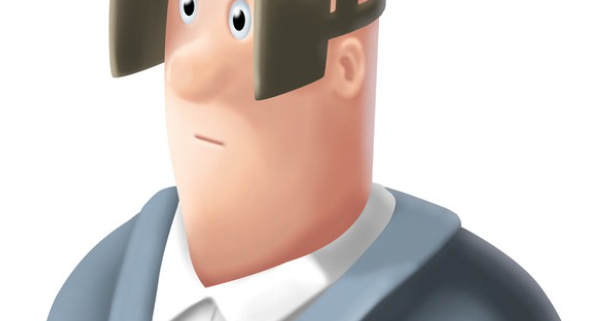 Did you see it coming or were you blindsided?
When practicing strategic intelligence, leaders need to take great care and avoid falling into numerous thinking traps and filtering critical information that "doesn't fit their frame of mind".  We tend to look for things we want to see – and filter out information that doesn't fit with our understanding of what needs to be monitored (surveillance filter), our ways of thinking (cognitive or mentality filters), or our relation to power (power filter).  Ansoff's filters (see this short article by Leena Ilmola and Anna Kotsalu-Mustonen) describe why our intelligence gathering process can be fataly flawed.
Overcoming our biases and filters is critical if we are to be "aware" of the environment around us.
"Didn't see it coming" is a pitiful excuse for poor strategic leadership
---
Welcome the new entrants

Take a quick look at what's coming out of CES this year and the new trends in EVs.  To no surprise, all the "typical players" are there with various partners such as Android, Google, etc.  The driving experience is increasingly digital and – that's not a surprise.
But wait.  Who else is showing off their new automobiles?
Bolinger – A Michigan based start-up
Byton – A Chinese startup
Canoo – A startup from California
Faraday
Fisker
Rivian
Sony (Wait – the guys that brought us the Walkman are now making….CARS?)
Vinfast – from Vietnam
The list of EV players is HUGE.  You can also add to this list
Wyamo
Uber
Piaggio
Envoy
Hyliion
ChargePoint
Lucid
Revel
Hyzon
….and more
What does it take to play and win in the industry?
As strategists we look at the capabilities of companies and how they evolve.  To waht extent are "distinctive" capabilities becoming "threshold" capabilities (i.e. minimum required by anyone to play the game). What capabilities are adding less and less value and becoming "redundant" and what are the "dynamic" capabilities that allow companies to see and seize opportunities?
The emergence of all these new payers suggest that "scale" is much less important (potentially from lower fixed costs).  Robotics, digital design and advanced production technologies that allow for low cost production for limited series – all play a role.
The "know how" and "expertise" in building combustion engines is becoming a "redundant" capability.  Emerging "dsitincitive" capabilities are in areas of design, energy storage, electric propulsion, safety, programming, consumer experience (UX), ability to create value beynd going from point A to point B,   etc.
Who has the emerging capabilities and resources to play?
To redirect your strategic focus, start looking at which companies master the new requried skill sets.  It's no surprise that SONY has come to play.
Design skills – check;
Entertainment and experience design – check;
Electronics – check;
Now SONY might not have all the resources and skills lined up in-house – but they certainly have the skills and credibility to work with others.
And don't forget about PANASONIC – the orginal battery manufacturer for TESLA.  They are working with other players (ex. Canoo).. and downstream vertical integration by PANASONIC should be on your strategic "watch" list. And don't forget Apple, loking to launch a self-driving car in 2025.
Preston Tucker, who attempted to take on the Big 3 in Detroit in the 50s and was shown the door after various legal battles and considerable heavy handed plays by his competitors, is probably watching all of this with a grin. There is one certainty in my book….the playing field is changing.
Which new automaker surprised you?
We'd love to hear from you. Which new automaker has surprised you? Leave a comment below.
Enjoy the ride !
Dan
https://veille-transitionenergetique.fr/wp-content/uploads/2022/01/2022-01-08-11_26_04-Man-wearing-Blinders-Blank-Template-Imgflip.png
631
609
Daniel Scott EVANS
https://veille-transitionenergetique.fr/wp-content/uploads/2022/01/LOGO_AUDENCIA_2018-300x212.png
Daniel Scott EVANS
2022-01-08 11:37:03
2022-01-11 00:57:04
Do you know who the new EV automakers are? Prepare to be surprised!